Rapid and widespread adoption of Electric vehicles has been impeded by consumers' anxiety over the reliability of batteries, limited autonomous options, and many other issues. Now the automotive market is being flooded with new players, giving the due spotlight to the importance of electronic vehicle options. Consequently, the competition with some of the big giants sitting on the top of this sector is leading to highly advanced technologies being integrated into electric vehicles and leaving all the worries of the consumers at the bay.
With Resources shrinking and environmental pressures soaring, it is not a surprise that the world is seeking other and better alternatives. Countries like, The UK, France, Norway and Germany have even brought in legislation to ban the sales of non-electric vehicles as early as 2025. This makes the EV industry one of the most exciting, significant and necessary areas of innovation today.
By mapping and streamlining the process of product design and creation, EV makers can seize on the latest technology in the industry. Estimates are wild, but sources like CNBC and International Energy Agency believe it to be significant. The strength of electric vehicles on roads around the world will be 125 million by 2030, the International Energy Agency estimates.
However, getting to that point requires significant expansion in the infrastructure that would support Electric Vehicles. In addition, technology innovation would be at the core of this paradigm shift.
Here are some of the breakthrough technologies that will directly reverberate the driver's Electric Vehicle experience and the whole EV ecosystem as well.
Battery technology
Advancements in battery technology have been painfully slow for many industries, including EVs. And the progress in their optimization has been so minimal that it looks like lithium-ion will be the go-to solution for many years to come.
But the steady improvements in cell chemistry, anode and cathode material, higher-yield fabrication process and economies of scale should help see a reduction in cost for each battery by around 6-8% every single year.
But there are some exciting developments in other alternatives to lithium-ion in the works. Solutions like micro-capacitors, miniaturized solid oxide fuel cells, graphene polymer, aluminium-graphite, and gold nanowire technology and even sodium-based alternatives could very well replace the seemingly outdated lithium-ion very soon.
Vehicle to Grid (V2G)
V2G is a key area of EV charging energy management, enabling two-way energy exchange between the vehicle and the grid. With V2G, energy stored in an EV can be fed back to the grid at times of peak demand to minimize the strain. Given that the average car is parked for around 95% of the day, V2G connectivity offers the potential to optimize grids by leveraging millions of EVs as decentralized energy storage resources, with no capital or operating costs. This approach turns EV drivers into "prosumers" – a consumer of the grid and a provider of energy – thus enabling them to reduce their costs of EV charging and receive other discounts on their electricity usage.
Intelligent Vehicles
Autonomous, self-driving vehicles have caught the interest of fleet and private consumers alike. Take companies like Einride, the Swedish company behind the T-pod and T-log, which has developed a system whereby an operator can remotely control multiple self-driving trucks at once, cutting out the need for a large, dedicated team of full-time operators and drivers. This level of efficiency is reinventing whole markets.
Electrify ICE
So popular are EVs that even established ICE giants are now moving towards converting their ICE-powered vehicles to hybrid or fully electric. To take advantage of this trend, EV design teams are looking beyond EV-only products. The best is using advanced PLM tools to figure out how to work smarter, analyzing their designs and simulating a wide range of environments to see how their ideas can be adapted for ICE-to-EV conversions, swiftly and efficiently.
Autonomous driving
Many EV manufacturers have already made great leaps forward in autonomous driving. Tesla, Toyota, Peugeot and many more are relentlessly working on making this a reality for the vast majority of car owners in the future.
Not only will this make long drives more comfortable for drivers, but it could also make our roads a lot safer. Once set as a global standard, it will probably kill off several traditional jobs like taxi firms, chauffeurs, and long-haul lorry freight operators and put pressure on newer professions like Uber drivers.
The Indian Electric Vehicles Landscape
India is anticipated to become the largest hub for electric vehicles. The Auto Expo 2020 saw the birth of dozens of EVs of different sizes and prices from a wide section of automakers. With this new wave of electric vehicles, there is a desire for constant innovations in the electric car industry requiring a need for more infrastructure to accommodate the consumer demand. Seeing an electric car on the road will become as common as driving past a traffic light.
When the eVerito arrived on the scene in June 2016, the only other electric car available was the tiny e2o. Nearly five years on, there are seven all-electric cars on sale, ranging from mass-market sedans and SUVs to premium luxury SUVs. Here's a quick look at every electric car and SUV you can buy in the country, today.
Tata Tigor EV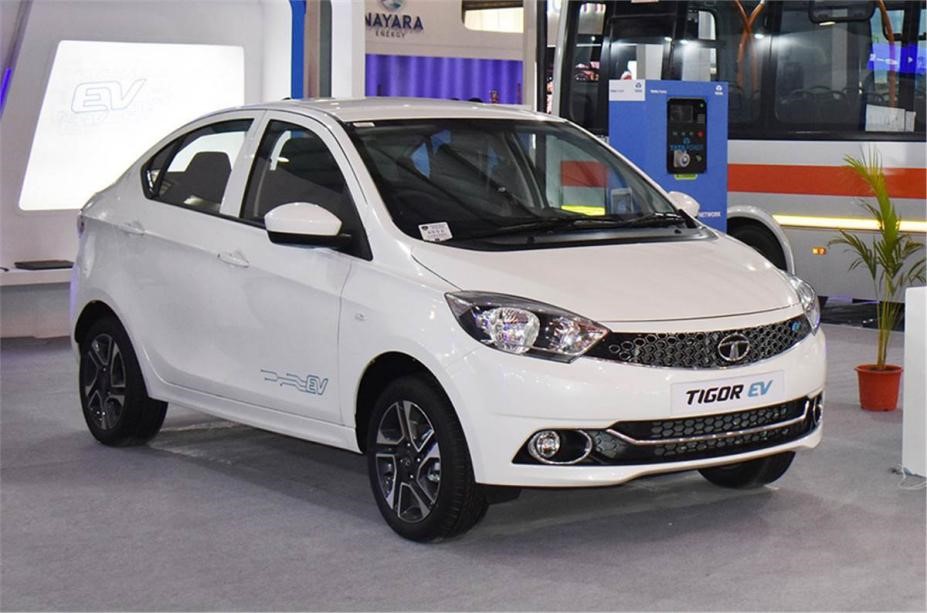 The first all-electric Tata, the Tigor EV, was only available for commercial buyers when it first launched in June 2019. Due to its small 16.2kWh battery and 142km ARAI rating, the Tata Tigor EV didn't really alleviate the range anxiety associated with all-electric cars. Driving Tata's electric sedan in traffic is no hassle but it runs out of steam above 50kph; our Tigor EV review showed it took 18.84sec to hit 80kph. In October 2019, Tata introduced an upgraded Tigor EV in three variants and with a larger, 21.5kWh battery pack, which gave it 213km of range on a single charge. The brand also opened order books for individual buyers.
Mahindra eVerito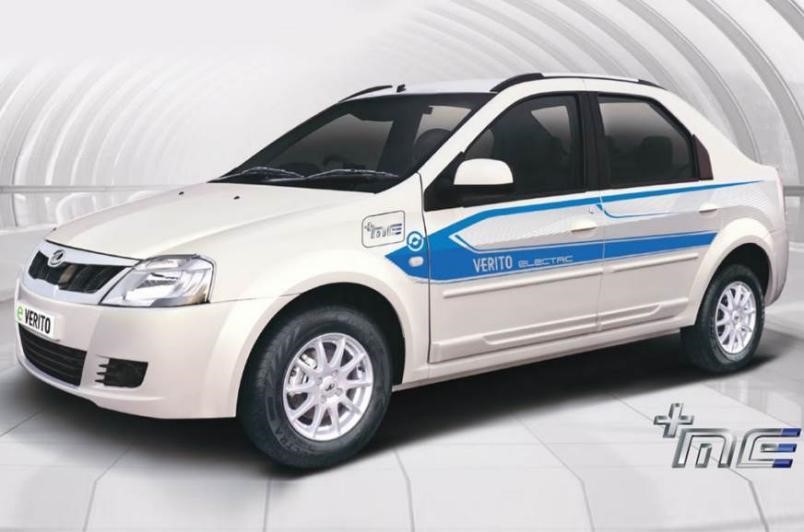 The Mahindra eVerito – the all-electric version of the now-discontinued Verito sedan – has now been on sale for nearly five years. Available in two variants – D2 and D6 – the eVerito has an 18.55kWh battery pack that has an ARAI-rated 140km of range; real-world range, which is usually lower than the ARAI figure, has been a complaint. The weak electric motor also means the eVerito is slow and struggles to keep up with city traffic. Mahindra's all-electric sedan is only suitable for short commutes and is expensive for what it is, though the practical, if ageing, the cabin is a plus point.
Tata Nexon EV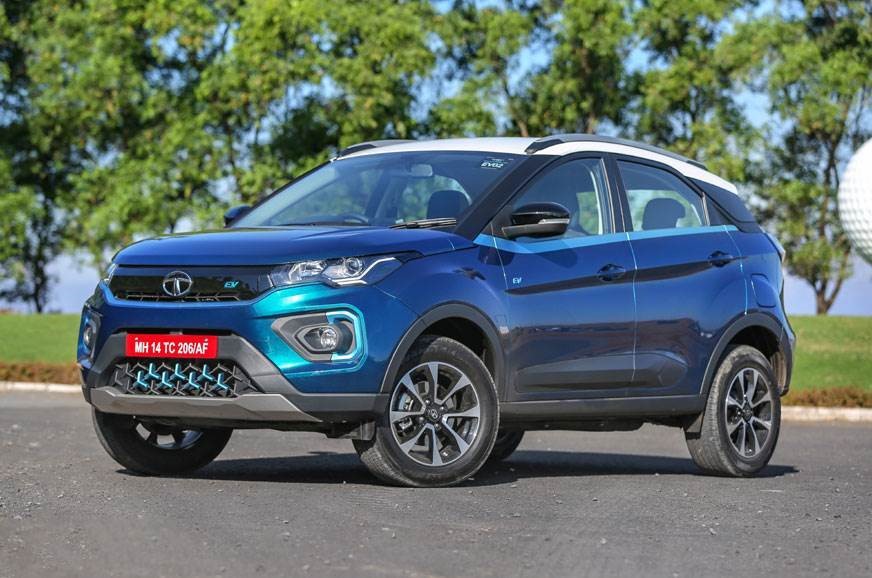 Tata Motors' second electric car is quite an upgrade from its first. The Tata Nexon EV has the modern tech, like a connectivity suite, and a number of goodies, such as a sunroof, and feels like the first electric car from the company that could serve as an alternative to a petrol car. Expect the 30.2kWh battery to last 180-220km in the real world; our review of the electric Tata compact SUV showed it is quick off the line, effortless, and decently fun-to-drive too. Nexon EV prices start Rs 2.52 lakh higher than the top-spec Nexon XZA+ DT (O) petrol-automatic and end Rs 4.93 lakh higher, which is a significant premium. While Nexon EV sales crossed the 4,000-unit mark at the beginning of this month, the all-electric SUV has been mired in controversy after complaints about its range. Currently, the delisting of Tata's electric SUV from the EV subsidies list has been put on hold by the Delhi High Court.
MG ZS EV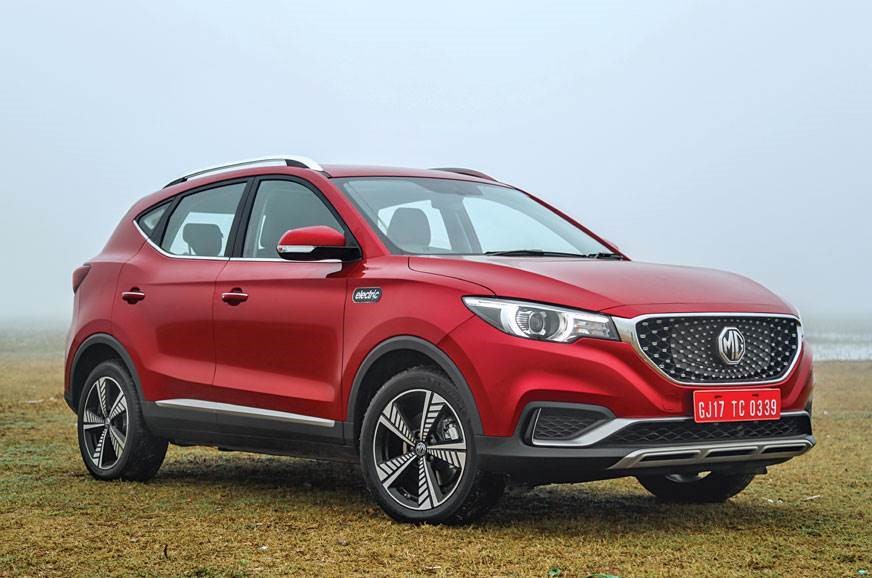 The ZS EV is a direct rival to Hyundai Kona Electric. It boasts of a longer real-world range from its 44.5kWh battery pack (as our comparison between the ZS EV and Kona Electric showcased), more cabin space, and a long list of equipment; there are some features that are missing from a car in this class though. Despite a recent update that increased its ARAI range from 340km to 419km and ground clearance by 16mm, MG ZS EV prices also undercut Hyundai's EV by a small margin. A standard 5-year warranty pack also helps the all-electric MG SUV's case. Autocar India has the honour of setting the record for the maximum distance travelled in an EV on one charge in India – it was a 563km-long run in the ZS EV.
Hyundai Kona Electric

The Hyundai Kona Electric was introduced in July 2019 as a CKD to showcase the Korean brand's technology in the EV arena. We found out in our Kona Electric road test that it was a peppy performer, a typically well-kitted Hyundai, and that it could go a decent distance on a single charge. However, its interiors are bland and aren't all that spacious either. Just last year, Hyundai's variable 'Wonder Warranty' pack was made available on the electric SUV. The Kona Electric facelift for international markets was revealed in November last year though there's no word on when it'll be brought to India.
Mercedes-Benz EQC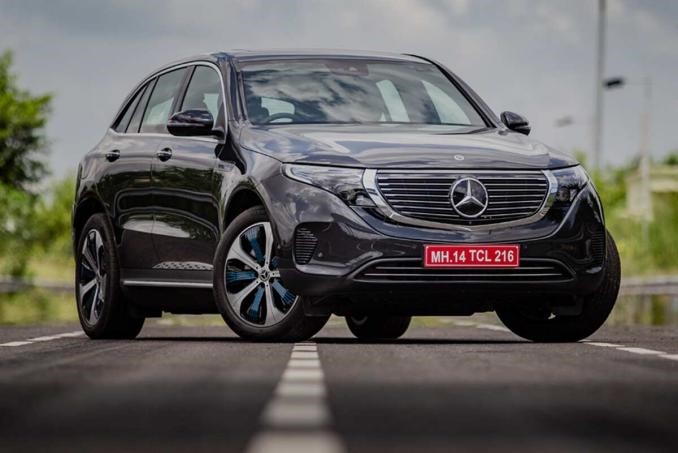 Mercedes-Benz India's first all-electric model, the EQC is meant to lure traditional luxury SUV buyers. The Mercedes-Benz EQC is refined, has a fun-to-drive aspect, and can go about 350km on a single charge; buyers who opt to drive should not have any complaints. It's luxurious too though it's not as feature-rich as you'd expect from a car of this price; with a Rs 1.04 core price tag, it costs as much as the larger GLS.
Jaguar I-Pace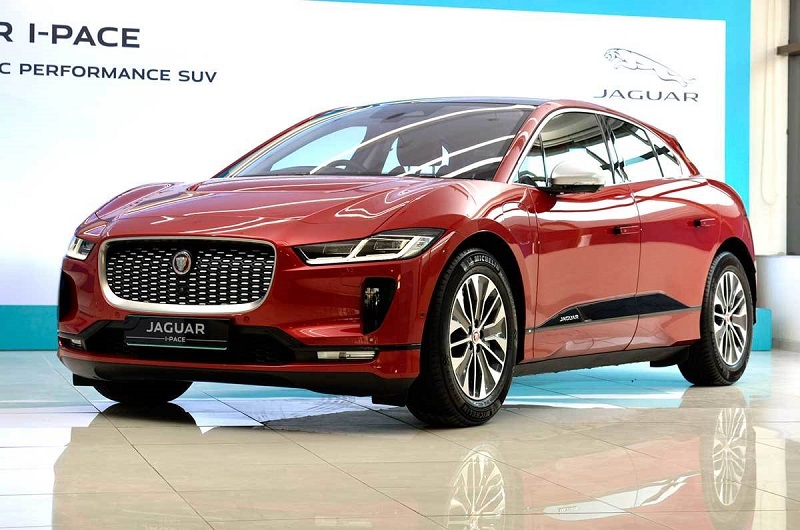 Jaguar's answer to the Mercedes EQC is typical in many ways – it's stunning to look at and is a hoot to drive. The I-Pace is easy to live with too if only we had the infrastructure to support the lifestyle. The Jaguar I-Pace has gone on sale in three trim levels – S, SE and HSE.
It has a 90 KW Battery Capacity with a 400 horsepower engine. The torque of the Jaguar I-Pace is 696Nm and range of 470Km.  The Audi e-Tron and e-Tron Sportback are expected to arrive during the first half of this year to take on both, the I-Pace and the EQC.
Tesla Model 3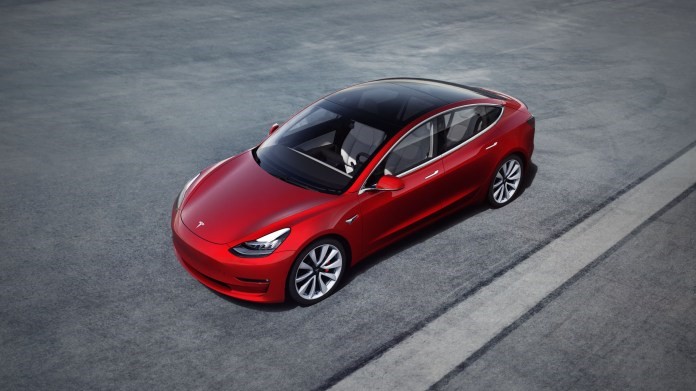 As soon as the minister of road transport and highways, Mr Nitin Gadkari made the statement around the Tesla Model 3 coming in 2021, the news spread like wildfire.
The Model 3 will be coming to India as a CBU (Completely built unit), with chances of local production in the later years. The bookings for the Tesla Model 3 are scheduled to start from January 2021.
Tesla Model 3 will be available in two motor options. The Standard range of Model 3 will offer a range of 423 kilometres while the Long Range models will offer a range of 568 kilometres.
Audi E-Tron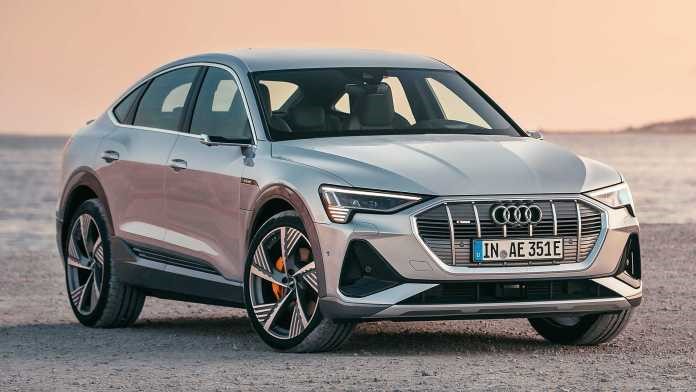 The German carmaker, Audi has announced the launch of the e-Tron SUV in India in 2021.
Audi e-Tron is powered by two motors. A 125kW motor at the front and a 140kW at the rear. Offering a 408 bhp of power and churning out a 664 Nm of torque, the car is powered by an AWD system.
The electric e-SUV completes the 0-100 kmph sprint in 5.5 seconds and hits a top speed of 200 kmph.
Volvo XC40 Recharge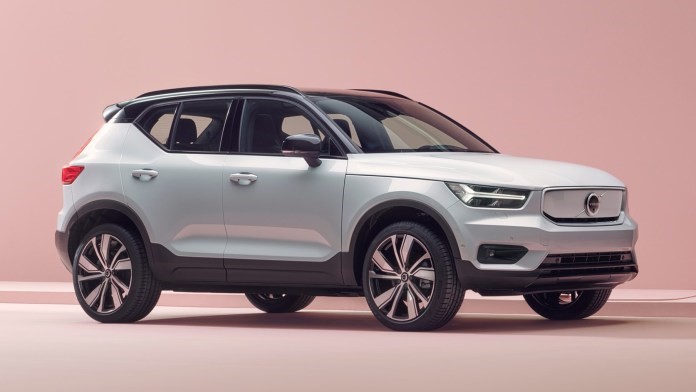 The Swedish carmaker is coming with an EV in 2021. What's more to rejoice?
Volvo is launching the XC40 Recharge, its first electric offering in India. The car offers a 400-kilometre range on a single charge. Using two electric motors, the car generates a combined output of 402 bhp and generates a torque of 659 Nm.
It accelerates from 0 to 100 kmph in 4.9 seconds and has a top speed of 180 kmph.
Mayank Vashisht | Technology Journalist | ELE Times